The Dapper Butcher (All About Food): Make Her Breakfast
A butch needs to know how to keep it right and keep in tight. In her style, in the bedroom, and in the most important place of all; the kitchen. Take the Dapper Butch's advice on this one, the way to her heart is by making her breakfast.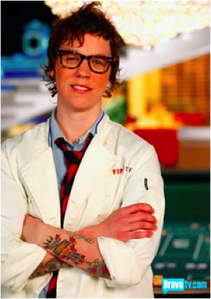 1. Coffee
Nothing beats a hot cup of coffee first thing in the morning. On a busy weekday, I'll admit to drinking the shitty coffee-flavored water known as a K-Cup. But on a sleepy Saturday morning, take the extra time to make her a strong cup of the good stuff. I'm a big fan of Bodum kettle, and since accessories should always be coordinated, I like the matching French press too.
Bodum Hot Water Kettle and French Press
In the summertime, I'm obsessed with cold brewed coffee. Just let the coffee grounds steep in cold water overnight, strain it, and drink!  It's so easy to make that you can keep this cold brew flowing all summer long.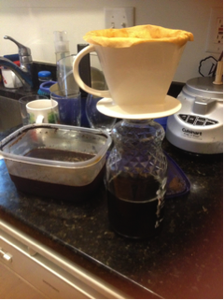 Improvised kitchen tools!
Check out this how-to guide http://food52.com/blog/7317-how-to-make-cold-brewed-coffee
2. Fruit
Fruit is sexy. Sliced apples may make you feel like you're giving her a kindergarten snack, but there is nothing juvenile about a beautiful bowl of raspberries, figs, and passion fruit. Next time you are at the grocery store, pick out interesting produce. My trick is to cut everything up. It makes it less messy. I love berries for that reason. Messy food is not sexy, so always make sure your dishes are set up to be easy to eat. Fruit is also colorful, which helps liven up any dish. Tan toast with tan coffee on a tan plate is like….Zzzz. So add some color and brightness by putting your fruit pieces into small colorful bowls, give a squeeze of fresh lime juice and serve!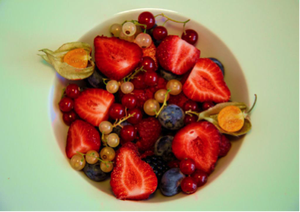 3. Pancakes
To really impress her, make pancakes from scratch. Stay away from the powdered garbage where you just add water. I never quite understood why those mixes are popular. Nothing could be easier! Are you sensing a pattern here? Easy and effortless are as key in your outfit as the kitchen. With a few simple steps, you'll convince her that you've turned your bedroom into your very own Vermont B&B. All you need is good quality simple ingredients. Some flour, milk, eggs and a few other pantry staples (see recipe below) and you're good! Top it with softened butter and good quality maple syrup.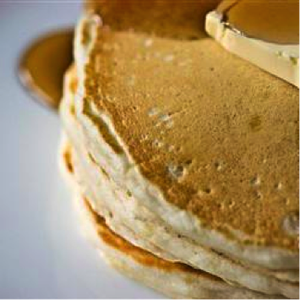 Good Old Fashioned Pancakes http://allrecipes.com/Recipe/Good-Old-Fashioned-Pancakes/Detail.aspx?evt19=1
 Ingredients
1 1/2 cups all-purpose flour
3 1/2 teaspoons baking powder
1 teaspoon salt
1 tablespoon white sugar
1 1/4 cups milk
1 egg
3 tablespoons butter, melted
Directions
In a large bowl, sift together the flour, baking powder, salt and sugar. Make a well in the center and pour in the milk, egg and melted butter; mix until smooth.
Heat a lightly oiled griddle or frying pan over medium high heat. Pour or scoop the batter onto the griddle, using approximately 1/4 cup for each pancake. Brown on both sides and serve hot.