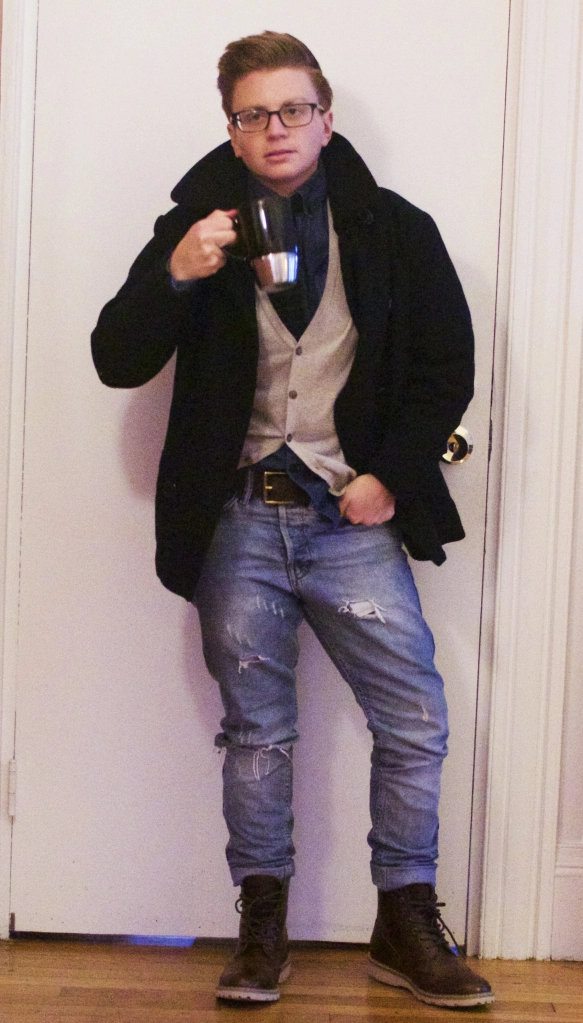 The Old Standard
Some things will never go out of a style. And a peacoat is one of them. I've been wearing one since I was 15, and my grandfather and his Navy buddies wore them long before that. Wall Street boys wear them. Steve McQueen wore them. They're timeless. And you can do it with just about anything. Try pairing your old peacoat with a chambray shirt, tie and cardigan, like I did here. I also threw in a pair of distressed jeans from All Saints to keep things more casual (it is Friday, after all).
Pro tip: Get a pair of these brogue boots. They're brogues… but they're also boots. Get it?! No but really, these things are amazing. The white soul make them casual enough to wear with jeans, but the wingtip stitching and chocolate brown leather makes them dressy enough for a suit.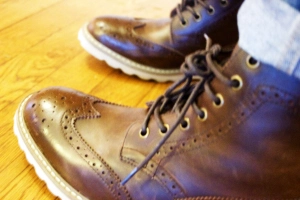 These came from American Eagle, believe it or not.
Vests: They Aren't Just for the Woods Anymore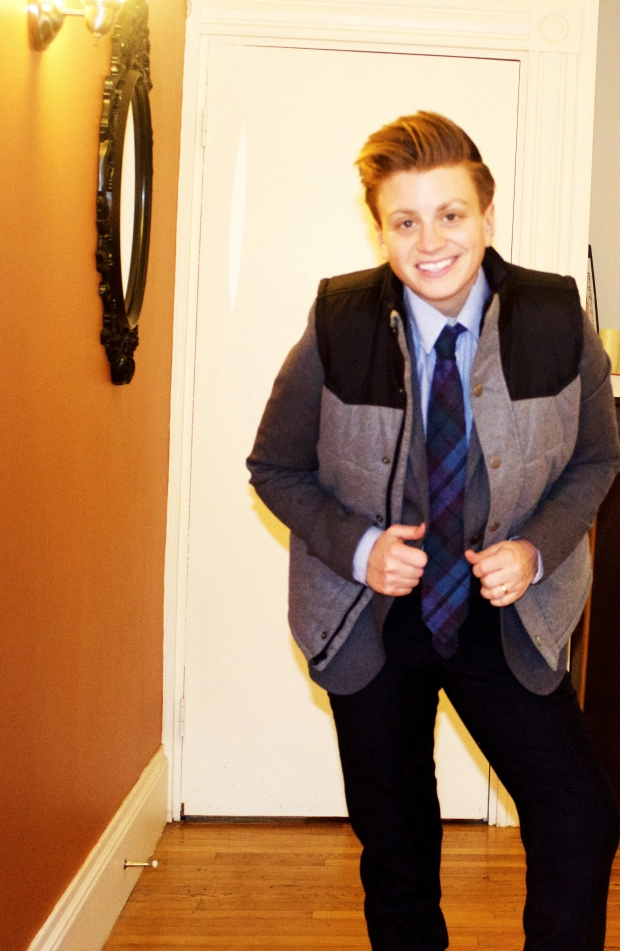 One of my favorite looks right now is a vest over a suit. I know it sounds funny, but trust me. It looks amazing. Put on your favorite suit and top it off with a matte, down vest, like this one with color blocking and gray flannel. Bonus points if it has tweed on it (I just couldn't find one in my size).
The Toggle Sweater
I love everything toggle… Sweaters, coats… Okay, well maybe that's it. But still, I love it. Toggle buttons hold this weird juxtaposition of sophistication and Paddington Bear that just really does it for me. Find a good, chunky toggle sweater like this one from H&M, and you can wear it like a jacket, or layer it under a long driving coat like I did. This driving coat is my new favorite, by the way. It's almost impossible for me to find a long coat that doesn't come down to my ankles. This Zara boy's find was a steal. Not the warmest thing ever, but it sure does look great over a heavy sweater.