When Jill and I first started dating, we were doing just that– dating. Fourteen months ago (but who's counting, right?) we would take the bus and meet somewhere downtown for sushi (not my favorite, but I ate it because it was her's) or a movie. There was something so exciting and terrifying about those first nights. I distinctly remember sitting in the freezing cold at a bus stop by Northeastern, waiting for a bus I'd never ridden to take me somewhere near Fenway Park. My heart was pounding so hard I had to listen to music on my iPhone to drown it out. We did this once a week at first… And then, it became two or three times a week. And finally, a month or so into seeing each other, she let me come over.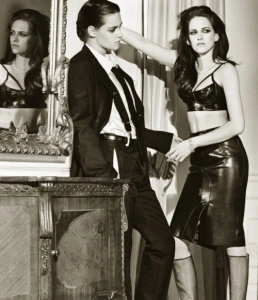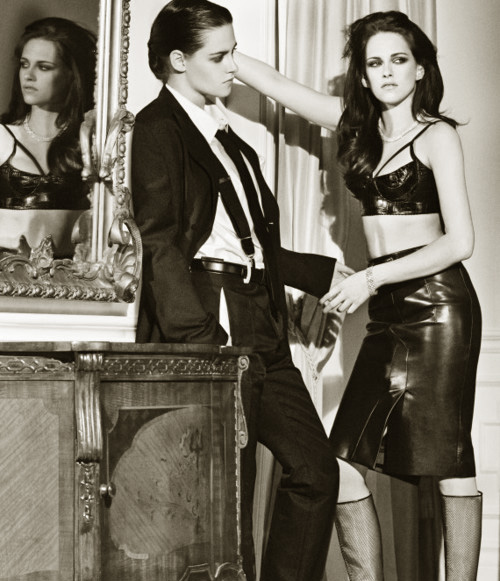 Now, don't get me wrong… the dating didn't stop here. We still went out to dinner in the city and saw the occasional show. But it soon became evident to me that Jill could cook better than any restaurant, and her apartment was adorable and homey. I preferred cuddling on the couch watching fifteen straight hours of Bravo and eating her scallops and spinach risotto to fighting Saturday night crowds in Boston and trying to find $40 parking. Eventually, I moved in. And her homey home because my homey home. And our nights were adorable too, and filled with cooking dinners and drinking red wine and all of that new-couple romance.
But let's get real, ladies. This doesn't last forever (I can actually see the appalled look on Jill's face when she reads this for my saying this… hear me out, baby). The truth is, over time, Friday night candlelit dinners sometimes get swapped out for On-Demand and Dominos. I love these nights. I love when I finish a twelve hour shift, swing by the local pizza place, pickup a $20 pizza and a bottle of soda, and we watch hours of House of Cards in bed. Do not, I repeat, do not think I'm in any way belittling the simple things here.
Something happened to us last night though. Something unexpected, and kind of reminiscent of our early "courtship." Jill and I decided to try this place that does bowling and flatbread pizza. It's apparently some kind institution in the Boston area. We were tired from a full work week, it was 5 damn degrees outside, and we really had to push ourselves to leave the house. But we did. It turned out the bowling joint has a 50 year long wait list (not really,  but close), so we abandoned that plan and started to wing it. For a while, we walked down the streets of Somerville (a little city/suburb on the outskirts of Boston), holding hands and trying to figure out what to do for dinner. We settled on a BBQ place we both loved, and while we waited at the bar, something crazy happened. We talked. I mean really talked. Jill and I talk, of course. We talk at home. We text. We call each other. But often, too often, as we'll both agree, life tends to get in the way of that talking. There's this Facebook meme going around that says something like "you're my favorite person to lie in bed with and look at our cell phones." True that. Come on. You know you're guilty of it. Jill and I have both agreed on multiple occasions that we spend far too much time interacting with Twitter, Instagram, Facebook, and even other people via phone lines when we should be spending time with each other. It's so easy to be in the same room with someone, and not actually be IN THE ROOM with them.
For several hours, we sat and talked over pulled pork and sweet tea. Nobody picked up their phones. Nobody answered texts or checked their email. It was just us (and the 50000 other people crammed into the restaurant that night). Over just one dinner, we reconnected about our jobs and our goals, our friendships, and reminisced about our past together. There was something almost ethereal about the whole thing, as I looked at her, overwhelmed by all the same things I felt on those first few dates. I knew I loved her. I never question that. But don't underestimate how important it is to be able to have this moment, where you look at your girlfriend like you're seeing her for the first time… again.
I know this isn't exactly news. But if everyone knows it, why is it so hard to follow through with? I know it can be for us. I don't care how long you've been dating. I don't care if you pee with the door open or talk about your rashes or know every last little thing about her. There's always something new to learn, and probably, something new to fall in love with. So get off the couch once in a while, put away the take out, turn off the Bravo (I know, I know, but Andy Cohen will be there when you come home), and take that woman out for a real, honest to God date. The longer you've been together, the more you need to. And if you're just starting out… make a habit of it now.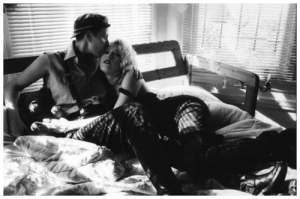 I don't care if you go bowling, or if you go to a black tie event. Just please, whatever you do, make a NO CELL PHONE rule, and stick to it. Focus on the beautiful woman sitting across from you who probably still has some really great things to say– certainly better than Justin Bieber's twitter account. One of those lame signs you can hang in your college dorm room says "marriage is falling in love over and over again, always with the same person." How are you going to do that if you're too focused on what Ellen's wearing to the Oscars? Go ahead. Buy her a pulled pork sandwich (or put it on your mutual credit card, because it's 2014, and you have joint finances). You might be pleasantly surprised what you get in return.